Guys guys guys! GUESS WHAT?! EXILES (THE 4TH INSTALLMENT IN THE ILYON CHRONICLES) WAS FINALLY RELEASED!!! *blasts confetti all over the universe from confetti-blasting-guns* I swear, it's taking every bit of my self control to not scream and shake everyone that comes near me, yelling in their faces, "ASDFKJDLKSJADFLKJDSASLKDJF!!!!" (which every bookworm/fangirl will translate into "OMyGUACAMOLE MY LIFE IS COMPLETE--I'M AM BLESSED--DREAMS DO COME TRUE--!!!"
Y'know what I'm talking about, ya little bean.
(I've just now realized how long it's been since my last plain simple conversational-let's-talk-about-life-post... sadness)
Honestly, I don't even know where to start with this book.
About:
Exiled after their defeat in Samara, the Resistance struggles to find allies in their quest to restore King Balen to his throne and put an end to the emperor's tyranny. When the crete people refuse to lend their aid, Balen leads a group to Dorland to reason with them and win their support. However, enemies prove to be everywhere, and they find themselves in a fight to keep Dorland from becoming Daican's latest conquest.
Back in Landale, the arrival of a new enemy forces Trask and Anne to tread more carefully than ever. Tensions are rising, and the enemy is determined to test Anne's loyalty and root out the location of Trask and the Resistance once and for all.
Feeling trapped within the walls of Valcré, Prince Daniel must contend with an ever-eroding relationship with his father. As their clashes escalate, the situation becomes potentially life threatening when his loyalty is called into question. His sister seems bent on branding him a traitor and actively seeking to condemn him to the fate of those put to death in their father's new arena. Daniel is certain his father would never execute his only son and heir, but with other forces at work, it might not be that simple.
One small misstep could prove fatal for all.
Jaye L. Knight is an award-winning author, homeschool graduate, and shameless tea addict with a passion for Christian fantasy. Armed with an active imagination and love for adventure, Jaye weaves stories of truth, faith, and courage with the message that even in the deepest darkness, God's love shines as a light to offer hope. She has been penning stories since the age of eight and resides in the Northwoods of Wisconsin
.
"What's this? Stuck are we?"
Her head shot up, her eyes meeting Trask's grin. He and a couple of his men, including Warin, sat on their horses at the edge of the water. She straightened as much as she could.
"Aren't you astute?" She waited a moment, and then said, "There are two women in this carriage who could use a ride to safety, unless you're going to make Elian tote us out himself."
Trask nudged his horse forward, looking entirely too pleased by their predicament. Warin followed. When Trask reached the carriage, he offered Anne his arm, and Elian helped her onto the horse. She wrapped her arms around Trask's waist. He directed his horse away from the carriage so Warin could reach Elanor and rode slowly so as not to splash her dress. She looked over his shoulder and could still see his grin.
"Don't look so pleased with yourself."
"Oh, come on," he replied. "It's not every day I get to rescue a certain damsel in distress."
"That's because this damsel is usually pretty good at taking care of herself."
"Which is why I have to take advantage of every opportunity."
Anne stifled a laugh.
At the side of the road, where the ground was more solid, Trask dismounted. He turned to lift Anne off his horse, his hands lingering around her waist for an extra moment until Warin and Elanor joined them.
She cast him a suspicious look. "It seems awfully coincidental for you to show up right when we needed help."
"One of my men saw you leave Marlton, and I thought I'd try to catch you on the way back."
"You have men watching my house, do you?"
"Not watching, exactly, but passing by every so often to make sure things are as they should be. And it's a good thing too, or you would be very wet and muddy by now."
Anne smirked at him.


(me: squealing like an idiotic chimpanzee)
Oh, won't this be great fun? I LOVE writing reviews on books that I feel passionately about... and Exiles most definitely made that list. Oh before I go on. What kind of fangirl review would this be without any gifs?! A gif-less fangirl review I suppose.
*scoffs* how blasphemous.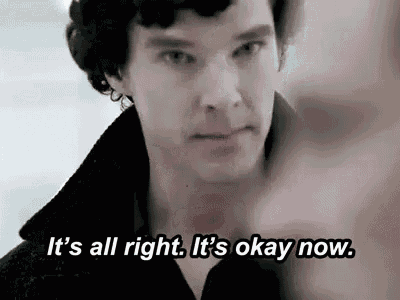 Ah, yes! The review may commence.
I couldn't help myself... I really wanted to use that one. Don't mind me (... as I watch that gif repeatedly, giggling to myself as my sister looks on as if I've finally lost all sanity. I mean, she's not wrong I suppose....)
Now that the fat creature has officially initiated the review, here are all my thoughts on the book:
and
and
It's a great book, you should totally read it! :)
Of course... I'M BEING DEAD SERIOUS, YOU BEAN. Here's why:
The book is
magic.
Pure, entrancing magic that will grip your spiritual, mental, and physical being with its tasteful characters, engrossing plot, and enraging twists. (I'm trying to sound sophisticated-- is it working?) I, along with so many other fans, have awaited this book's release for a year, and can I just say,
it was so worth the wait.
When I first started reading it, I got a little mixed up with the Ilyon Chronicles peoples + world and the Blades of Acktar peoples + world. Because, let's be honest, they are pretty similar! And then I was a little afraid it was going to disappoint because
Samara's Peril
set the bar
pretty
high for the series. BUT OH MY GOODNESS. I am so sorry to ever have doubted your abilities, Ms. Knight.
particular things and stuffs that make jazzy's heart happy:
Let's start off with the writing. I am completely blown away with Jaye's ability to take different situations and bend them at her will. I was constantly caught off guard, which led to my poor, weak heart to suffering (in that good way that all bookworms understand). Her way of writing is just so enthralling! Even when the chapter ended well, and I could have closed it and gone to sleep... I felt drawn back to it, thirsty for more. It's that kind of book. Before you read it, you have to warn your family that you'll be disappearing for a day.
The plot was a roller-coaster. There were SO many things happening all at once, that I could barely breathe while reading! So much tension. And doubt. But also happiness. And tears. *sigh* so many things, BUT I CAN'T SPOIL IT FOR YOU-- HOLD ME BACK!!! I'm so terrified for the coming books... YIKES YIKES YIKES.
I loved flying all over Ilyon, seeing new places, meeting new people. It was so interesting learning about the other races! Especially the Cretes, I reeeaaaaally like the Cretes for some reason. Maybe because I reeeeaaaally like Talas. Mebbe.
Their faith! The Resistance faces so many obstacles, constantly struggling for a foot hold. It was so amazing to see their faith put into play, even if they were drowning in fear and doubt.
SHIPS. SHIPSHIPSHIPSHIPSHIP. So many ships, so many happy vibes. Things FINALLY get a'rolling with *argh* can't say... but yea. There is quite healthy amount of otp development in this book!
CHARACTERS. THE CHARACTERS. OH BLESS ME. They are literally (literally, not even kidding) cinnamon roll nuggets. I am so serious right now. That is EXACTLY what they are. And if you don't agree, then you can just fight me.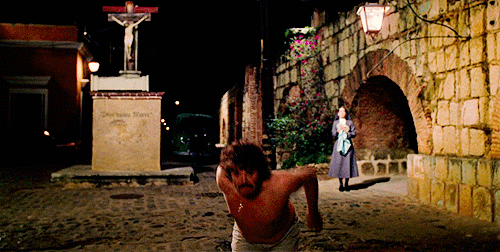 JACE: ohhh ohhh ohhh... this is my child. I love how, even after Elom has saved him, he still struggles with self-doubt. I think many people, myself included, can relate. To see him slowly release his grip on those insecurities and give them to the Lord is very encouraging. I am SO proud of him, he has grown SO much since Resistance! I also love how he is so passionate about his loved ones. It just makes him ENTIRELY TOO ENDEARING TO BE LEGAL.
KYRIN: I've always loved Kyrin because she is such a strong, compassionate character. But to be completely honest, I don't think there was much growth in her character in this book. I mean, Jaye spent so much time working on her in the last three books, that I feel like in this book the focus was less on her. Which I mean was a little bit disappointing, but Jaye focused on other important stuff. She was still very present, and strong as ever, but just as far as character development goes, she was lacking. Which isn't a bad thing, because Jaye got to focus on other characters!
KADEN: My lil fireball!!! I just have this obsession with him. It may be a problem (?). He's so confident and guyish, that I just adore is outlook on things. He's not so immature anymore, he's grown up a bit-- but he's still got a heavy dose charm. Unfortunately, like Kyrin, Jaye didn't really focus too much on his character growth, but him just being there was enough for me (I named my aloe vera plant after his dragon Exsis).
MICHAEL:
I mean, he wasn't THAT big in the book, but he was still a lot more there than the other books. And that was GOLD because he is adorable and I'm really realllllly hoping he'll have a bigger part in the next book hehehe <3 div="">3>
DANIEL: HOLY SMOKES. MY HEART HAS FOUND A NEW HOME. And this is part of the reason why the twins were no longer the main character focuses: we got to spend time with Daniel! *happy sigh* *sniffs* *cries* He is something. It is just so weird to think that the son of the evil Emperor Daican is a believer. Like mind = blown. His walk with the Lord may be the roughest, just because of his position. I was so full of dread whenever I read about him, anticipating some kind of attack... AGHHHHH. SO STRESSFUL. It was SO awesome to see him leaning on the Lord when his flesh wanted so bad to give in. I am just so pleased with how well Jaye developed his character. Like #glowup
LEETRA: Can we just appreciate the fierceness of this girl? LIKE SHOOT. I loved getting to know her better. In the other books, she was always just that mean short girl that dated the traitor and always grumbled if she couldn't fight with the men (sounds strangely like me tbh). That was Leetra. But holy cow! She's way cooler in Exiles, you guys. Watching her struggle with forgiving herself, and dealing with her own insecurities... how she builds walls to protect herself from being hurt. UGH. Those kind of characters always always always get to me! Like, LET ME PROTECT YOU MY PRECIOUS HUMAN. But she is so strong, so fierce, yet she's so broken and raw. AGH. Thank you Jaye, for creating such an amazing person like Leetra.
ANNE: Okayyy... Anne is pretty much goals. Like, you guys, she's so elegantly fierce! How?!? I was so happy to read more of her, because she is SO AMAZING. She's so proud and sassy, but so afraid yet brave (that made so much sense, ik). Through the entire book, she's treading on dangerous grounds, but her performance is so incredible! BUT UGHHH. Poor poor girl had to endure so much in the book. *cries* *cringes* All the female characters in this series are so strong. Not perfect, they still fall every now and then, but
Aaaaaand that's if for characters. The list could go on... but, y'know. Spoilers ;)
I will not go into detail with the ships, for fear of unintentionally letting something loose. JUST KNOW THIS. It's beautiful. So, so beautiful................
Okay I give up. I will say a couple things. But I'll keep it short and blunt and hopefully I won't get too carried away.
Jace+Kyrin: I love how they don't have to question each other about certain things. And Kyrin is so patient with Jace when even he doesn't understand his feelings. And I love how they are more or less a "friends first" couple, those are literally my favorite ships ever. *hugs them both*
Trask+Anne: I love how much he asks her to marry him, and I love her response. They are so cute *squeals* While Jace and Kyrin are more on the sweeter side, Trask and Anne are definitely on the more playful flirty side, which is adorable.
Timothy+Leetra: Awwwwwwwwwwwwwwwwwwwwwwwwwwwwwwwwwww. They are literally so cute. Like, Leetra is all fierce practicality and Timothy is all tender kindness. Just AWWWWWWWWWWWWWWWWWWWWWWWWWW.
Daniel+???: I am not gonna say anything, but I just wanted to taunt you with this bit of info. Do with it what you will. ;)
Share in the excitement of the release and enter to win a themed giveaway pack! Prizes include an autographed copy of Exiles, a pewter dragon necklace by treasurecast, and a sword letter opener! (Giveaway is open to US residents only. Cannot be shipped internationally.)
Thursday, August 10
·
Book Spotlight at
A Pinch of Faith
Friday, August 11
·
Character Interview at
Reality Reflected
·
Review at
Tricia Mingerink
·
Book Spotlight at
She Hearts Fiction
·
Review and Excerpt at
Literary Cafe
·
Character Interview and Excerpt at
A Day In The Life
·
Review and Author Interview at
The World of the Writer
·
Review at
WritingAnyone
·
Review and Interview at
Meagan Davenport
·
Review and Special Post at
R535 Blog
·
Review at
Leah's Bookshelf
·
Author Interview at
Liv K. Fisher
·
Review, Character Interview, and Excerpt at
The Elven Padawan
·
Review and Author Interview at
Books and Arrows
·
Review and Author Interview at
The Artful Author
·
Review and Character Interview at
Red Lettering
·
Review and Author Interview at
PageTurners
·
Review and Author Interview at
Sutori no Hana
·
Review and Character Interview at
Bookends
Saturday, August 12
·
Review and Excerpt at
Thriving Hope
·
Book Spotlight at
Today, by Bryn
·
Review at
Honey Rock Hills
·
Excerpt at
Rachel Rossano's Words
·
Excerpt at
Tell Tale Book Reviews
·
Excerpt at
The Overactive Imagination
·
Review and Author Interview at
One Word At A Time
·
Author Interview at
Marrok Macintyre
·
Review and Author Interview at
Sarah, Plain & Average
·
Review at
A Camera and a Dreamer
·
Review and Excerpt at
Writings, Ramblings, and Reflections
·
Character Spotlight at
God's Peculiar Treasure Rae
·
Review and Author Interview at
Sarah Allerding
·
Author Interview and Excerpt at
Dreams and Dragons
·
Review and Character Interview at
Resting Life
·
Review and Character Interview at
The Music of a Story
·
Review and Character Interview at
Ruffles and Grace
Sunday, August 13
·
Review at
Woman at the Well
·
Review at
Lakeside Publications
·
Review at
Ember's Reviews
·
Review at
Backing Books
·
Review and Author Interview
The Ink Lizard
·
Excerpt at
Lianne Taimenlore
·
Book Spotlight at
Raindrops on Roses and Whiskers on Kittens
Tuesday, August 15
·
Review at
Morgan Elizabeth Huneke
// that's a wrap!
If you haven't read these books yet... GO DO SO RIGHT NOW OR I WILL HUNT YOU DOWN AND THROW SAND AT YOU. Thank you so much Jaye L. Knight for blessing this world with the Ilyon Chronicles... and thank you Elom for blessing this world with Jaye L. Knight! I love you both!!!
* I received an ARC from the author in exchange for my review.