You guys, be proud of me. I'm
finally
tackling my review pile from my TBR! ACCOMPLISHMENT.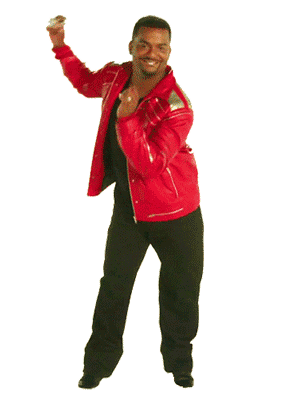 I'm so serious. I have like 12 books that I have yet to read and review, and I'm still getting MORE.
WHAT IS MY LIFE SOMEONE PLEASE TELL ME.
No no, don't. I don't think I can bear reality right now, sorry. Let's just go into the review, okay?
Aurora Firedrake returns in the spellbinding sequel to The Last of the Firedrakes.
The seven kingdoms of Avalonia are crumbling and evil is spreading across the land like a plague. Queen Morgana is close to finding a way to open The Book of Abraxas and it's only a matter of time until she uses the power trapped inside its pages to enslave the entire world.
With Avalonia growing more dangerous by the day, Aurora must travel through war-torn lands and deep into the heart of the fae kingdom of Elfi. Her goal is to find a legendary weapon infused with the last of the realm's ancient magic—the only weapon in the world powerful enough to stop the queen.
Aurora might have survived her first battle against Morgana, but the true fight to save her kingdom and restore her throne has only just begun…
my review - 2
I received this free from NetGalley in exchange for my review. Oh, and another thing. This is the sequel to The Last of the Firedrakes, which I have NOT read.
I love a good fantasy novel. But this one was just... meh. Let me explain, my luvs.
There are millions in the fantasy genre, millions of characters, and millions of storylines... HAHA actually just kidding! There are like, 13 storylines in the entire fantasy genre. How is that, you ask? Because, my dear little one, more than half of the books are about the beloved "chosen" one. And that's not always cool. You feel me? Yes, there are times where it's actually pretty neat... I can even list some but I'm too lazy to (but that's beside the point, so just keep reading and forget I even said that). However-- when done too many times, and too many in the same way, well, then I just want to give up on it and look at stupid memes on Pinterest (NOT that that's a bad idea... but you get the picture). IT GETS BORING, PEOPLE. And that is why I found the book just... meh.
Because this is one of those books.
Don't get me wrong, I finished this quicker than other "meh"-labeled books! Buuuut that's because I was in the car running away from Irma with my family. So I obviously had time to burn. But if I had another book to read (and if I wasn't on a deadline to finish this book hah) I'D CHOOSE HENNY PENNY. It would twist my brain more than this book, I can tell you that.
But, please, don't get me wrong. This book wasn't boring in and of itself. Yes, I saw a lot of things coming, and yes it was really cliche, and yes there were a lot of issues for me. But it wasn't a bad book if you know what I'm saying. If you don't read a lot of fantasy, or don't have a problem with mainstream plots BOOM here's your book, darling. It's because I've read so many books like this that I find it the belittling "meh." But that does NOT make it a bad book, whatsoever.
I did find it interesting, even though nothing really surprised me. I'm just an easy person to.. surprise even though I'm expecting it. (example: you can be walking straight towards me, jump and say, "boo" and I'd still scream. You can leave my blog if you so wish, but please don't judge me too harshly. I NEED FRANSSS.) So even if it was really similar to 8.234 fantasy books, it was still somewhat interesting and I don't feel like I wasted that the time I took to read it. I mean, sure I could have read something better, but I mean at least I wasn't bored and forced to read school in the car. btw it is better than school. so that's good.
besides the cliche-ness of the plot, there was enough action and tension built to keep me reading. There were a lot of questions that led to more questions, which led to even more questions... and even if the big answer wasn't exactly the most spectacular, I did enjoy the excitement that was built through all the rabbit trails.
Aurora was gorgeous and everybody had a crush on her... except her guy's ex. But like, that's to be expected, haha. Seriously, why are these female protagonists so stinkin' perfect in the physical aspect?! I mean, sure she's like named after Sleeping Beauty, but still. Can't we just get some average, even homely females to shake things up? Almost every guy in the entire book flirted with Aurora because duhhhh she's the most naturally beautiful girl in the kingdom naturally. Ugh, please. We don't need more of these leads, authors. Take note, please? Her despairingly perfect beauty aside, she was... I don't know. She was kind of lukewarm. I didn't hate her but didn't love her. She wasn't bad enough for me to be like, "Can I burn you?" but she wasn't awesome enough to be like, "let me protect you, my dear child." IT WAS AN AWKWARD IN BETWEEN. KIND OF LIKE PICKLES. I LIKE THEM BUT I DON'T LOVE THEM AND SOMETIMES I HATE THEM BUT OTHER TIMES I LIKE THEM AND IT'S COMPLICATED AND I DON'T KNOW WHAT TO DO WITH MY EMOTIONS CUZ THEY'RE A WRECK. You know the feeling, I'm sure.
Disney was mentioned, and I was a little confused........
the world building wasn't amazing, it was like any other fantasy/fairy tale kind of vibed book. But I mean, it was trollishly BAD. At least.
OH. OH. OH. GET THIS YOU GUYS. If the cliche plot wasn't enough... you're gonna die from this. There are like, a bajillion love triangles in this book. What is a reader to do with so many?! ONE LOVE TRIANGLE IS ENOUGH. Please don't throw in ex's and jealous crushes and blah blah blah. It was so cringy. My toes are cringing. My toesss you guys. THINGS ARE SERIOUS. Not only did the author threw in a love triangle for all the leads... but she ships the ship that I don't ship. Maybe because I just missed things since this is not the first book, but like... I shipped the ship and she shipped the other ship and now I just want them all to go down and drown. Because I don't know if I would be able to live if her ship sailed. It shouldn't. Because reasons.
Tristan and the other Fae people were cool but almost too cool. Like, they were right on the brink of being way too awesome to be convincing. But the point was THEY WERE SUPPOSED TO BE TOO AWESOME which made sense because they were the ones that had to make Aurora realize that she wasn't Ms. Perfect Hair. She was a mess compared to them, which I appreciate. Because they were jerks about it, but then they became nice jerks and her closest allies. Which is pretty cool cuz they're so cool. Can I be Fae? kthx.
There's actually a lot of food. Aurora, bless her heart, was a foodie. I can relate, so #approved.
I love Tristan, you guys. It's weird, but I can't help it if he reminds me of Kieran from the Sword of Lyric. D':
And then there's a Pegasus
A REAL PEGASUS
THAT TALKS THROUGH TELEPATHY
AND IT'S PRETTY COOL
just like the fae warriors
okay I'm done
On a more serious note, there are some yuckies. Some innuendo, some characters drink, and some language (which actually weirded me out, because it's not really the genre or style that you really excpect language, yknow?)
Wow, I said a lot more than I originally intended. I'm sorry if you actually read through all that. In the end, I don't feel completely cheated for having read this book. It was a little bit difficult in some parts to follow along, due to the fact that I have not read the first book. But it was so-so for me, and it could be AMAZING for the next human. Ya never know. Don't take my word for it. Take the Pegasus' word. Always choose the mythical creature over the faulty human.
Thanks for reading! Till next time, luvs.
thanks again to NetGalley, you guys are really awesome.